DIGITAL ADS ON COLLEGIAN.COM AND KCSU.COM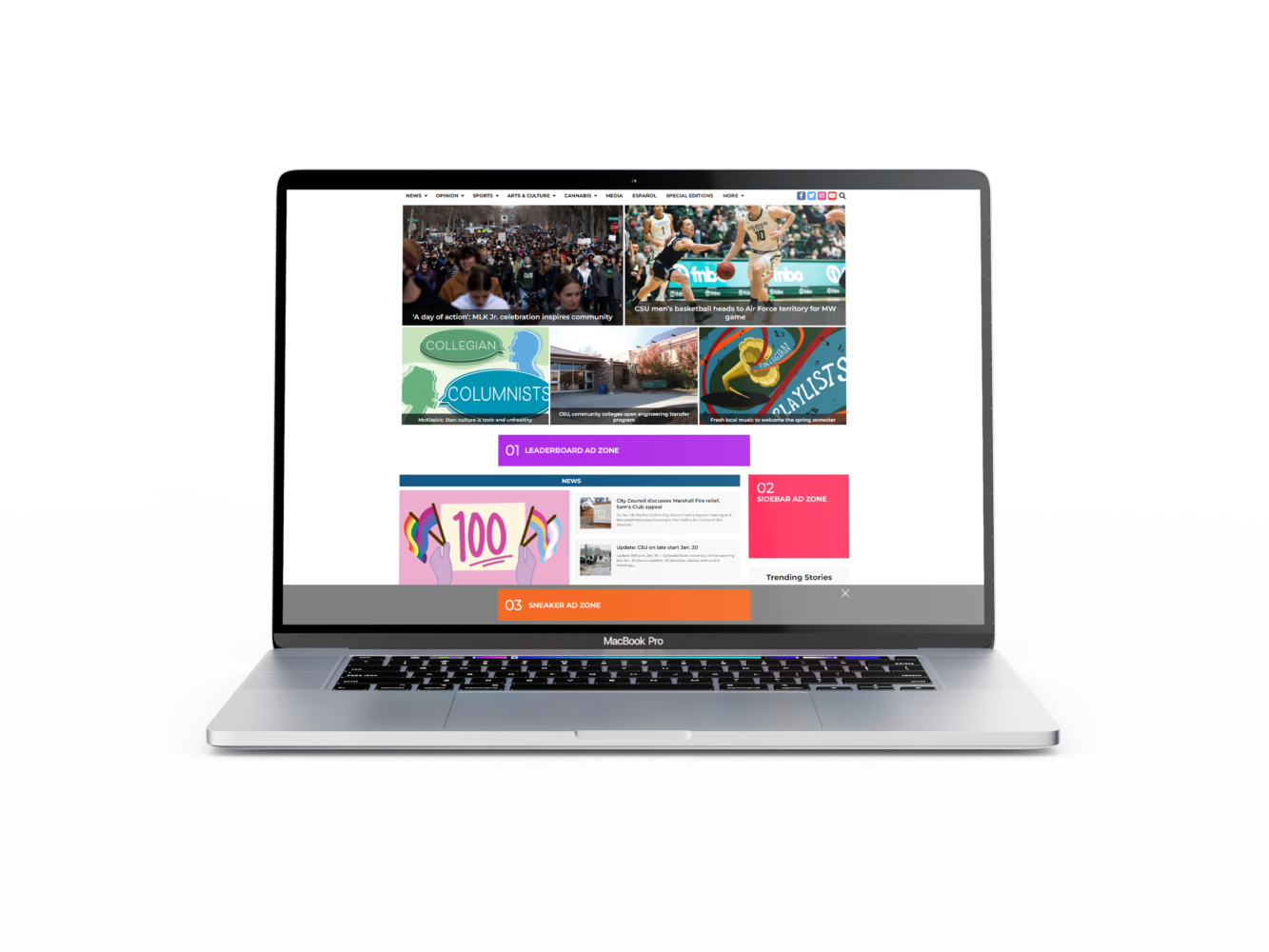 2000 x 247 px
50,000 IMPRESSIONS GUARANTEED
$1,200 – 3 Months
150,000 Guaranteed Impressions
300 x 250 px
50,000 IMPRESSIONS GUARANTEED
$960 – 3 Months
150,000 Guaranteed Impressions
728 x 90 px
50,000 IMPRESSIONS GUARANTEED
$1,560 – 3 Months
150,000 Guaranteed Impressions
includes headline, photo & 1 link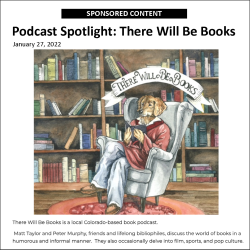 The STUMP brings news, headlines and your ad to more than 17,000 email addresses daily, Monday thru Thursday. Space is limited, book early.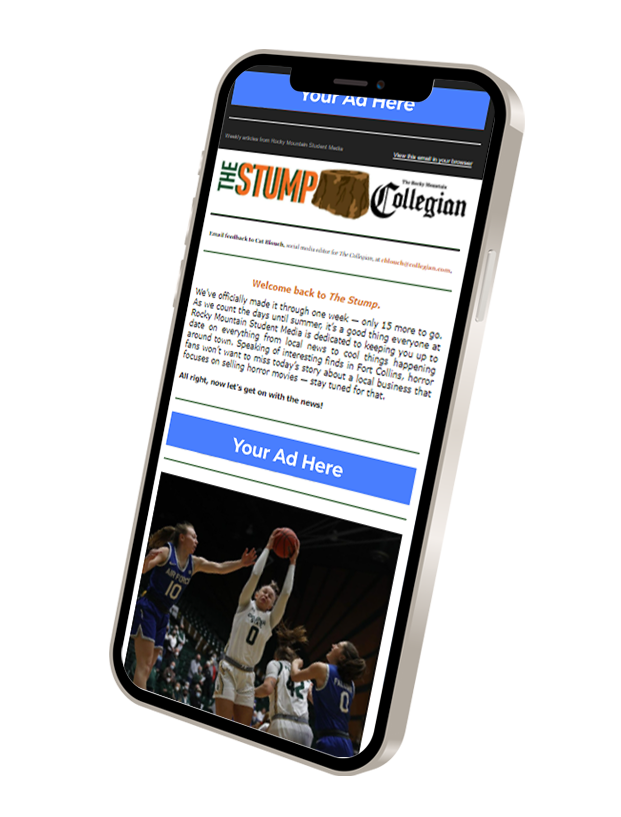 SIDEBAR AD AND
LOWER LEADERBOARD
Sidebar: 300 x 250 px
Leaderboard: 728 x 90 px
Go beyond traditional advertising and drive results with SPONSORED CONTENT. Your content (text, headline and photo) will be featured in print in the Thursday Collegian and online at Collegian.com. All advertising is marked "Sponsored Content."
COLLEGIAN/KCSU INSTAGRAM OR FACEBOOK POST
Post an ad on Collegian or KCSU Instagram or Facebook
Promote your business through our social media contest promotional program. Select your contest (Video, Photo, Photo Caption, Vote or Hashtag Contests) and we do the rest! Price includes 6 posts on all of our social media platforms and a link to your website.
YOUTUBE PREROLL VIDEO AD TO TARGETED MARKET
Let RMSMC take the lead on managing your social media channels. All services include initial consultation, setup, audit of current social pages, planning, posting, and custom analytics reports. 
You select the platforms you want us to manage.
Plus a pre-determined spend for ad boosting.
BASIC PACKAGE: 10hrs/mo
STANDARD PACKAGE: 16hrs/mo *plus additional hours as needed

3,000 COPIES EVERY THURSDAY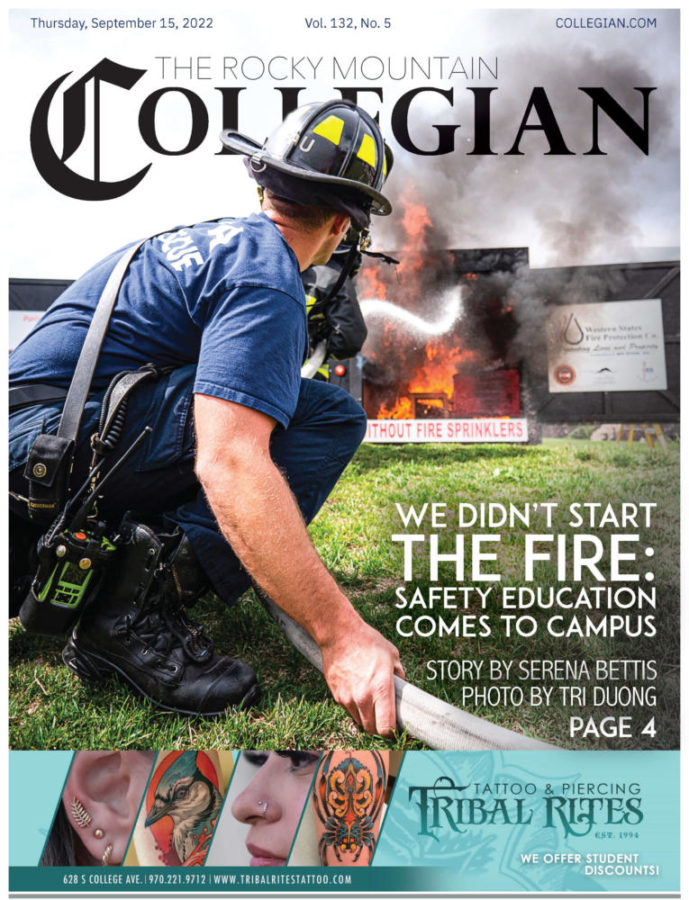 The Rocky Mountain Collegian is an award-winning, student-run newspaper celebrating its 133rd year in publication. Named one of the top college newspapers in the country by the Princeton Review, the Collegian reports on campus and local news. Newspapers are distributed throughout the CSU campus and to over 100 locations off campus.

per publication, two or more publications
Add impact to your advertising message with front page sticky notes. Placed on the left side of the front page, this full-color sticker is guaranteed to grab the attention of readers. Price includes printing.
Canvas CSU & Fort Collins with a flyer or stand alone advertisement insert inside the Collegian. Price does not include printing.
Rocky Mountain Student Media produces specialty publications in partnership with Colorado State University departments featuring unique content for targeted audiences.
Interested in your own publication? We can help.
Reaching new and returning students has never been easier. The Move-In/Welcome Back edition is placed in residence hall rooms for each student prior to move-in day, and distributed to key campus locations the week before the start of fall semester.
SPECIAL RATES & SIZES APPLY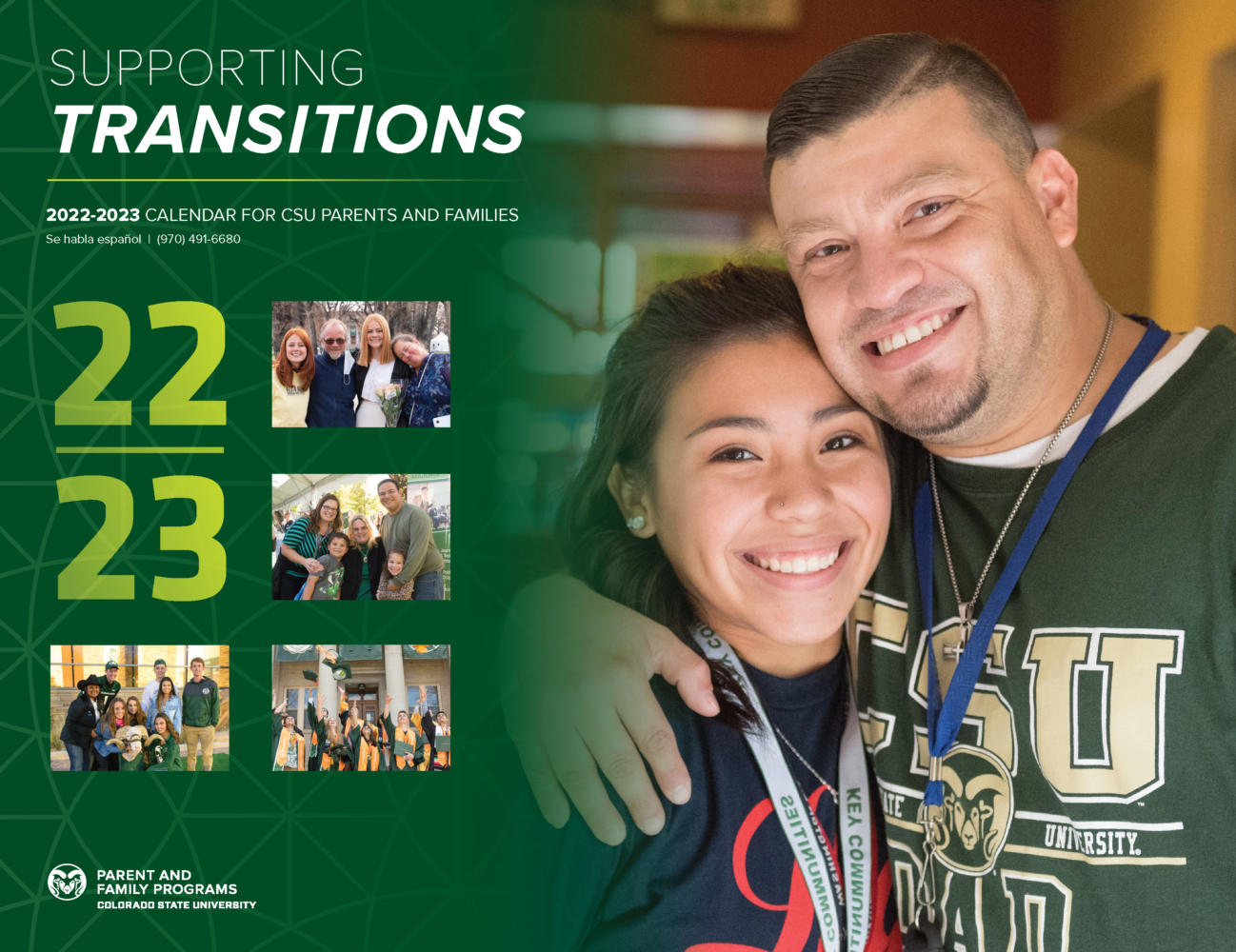 Created especially for parents and families of new CSU students, the Parent Guide is distributed at Ram Orientation and throughout the year through Parent and Family Programs.
SPECIAL RATES & SIZES APPLY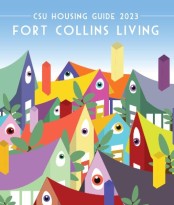 Help CSU students find the perfect place to live. The Housing Guide features housing options, tips for living on and off campus, and specifics about laws affecting students.
SPECIAL RATES & SIZES APPLY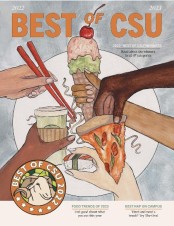 Featuring CSU's favorite places to eat, drink, and hang out. This edition is the BEST place to brag about your business. Distributed throughout the year.
SPECIAL RATES & SIZES APPLY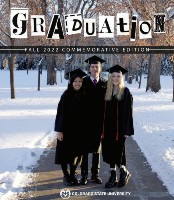 MAIL-HOME GRADUATION COMMEMORATIVE EDITON
With content, including congratulatory ads, targeting grads and their families, this keepsake is mailed to the homes of graduating seniors.
SPECIAL RATES & SIZES APPLY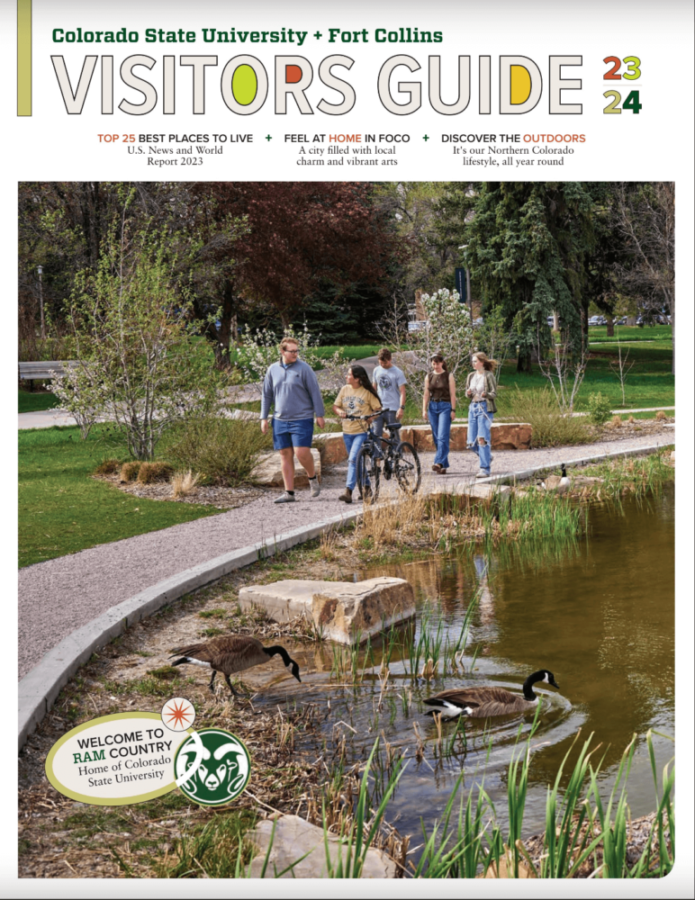 Distributed throughout the year, the Visitors Guide highlights the best of both Fort Collins and CSU, and is the perfect go-to publication for families and campus visitors.
SPECIAL RATES & SIZES APPLY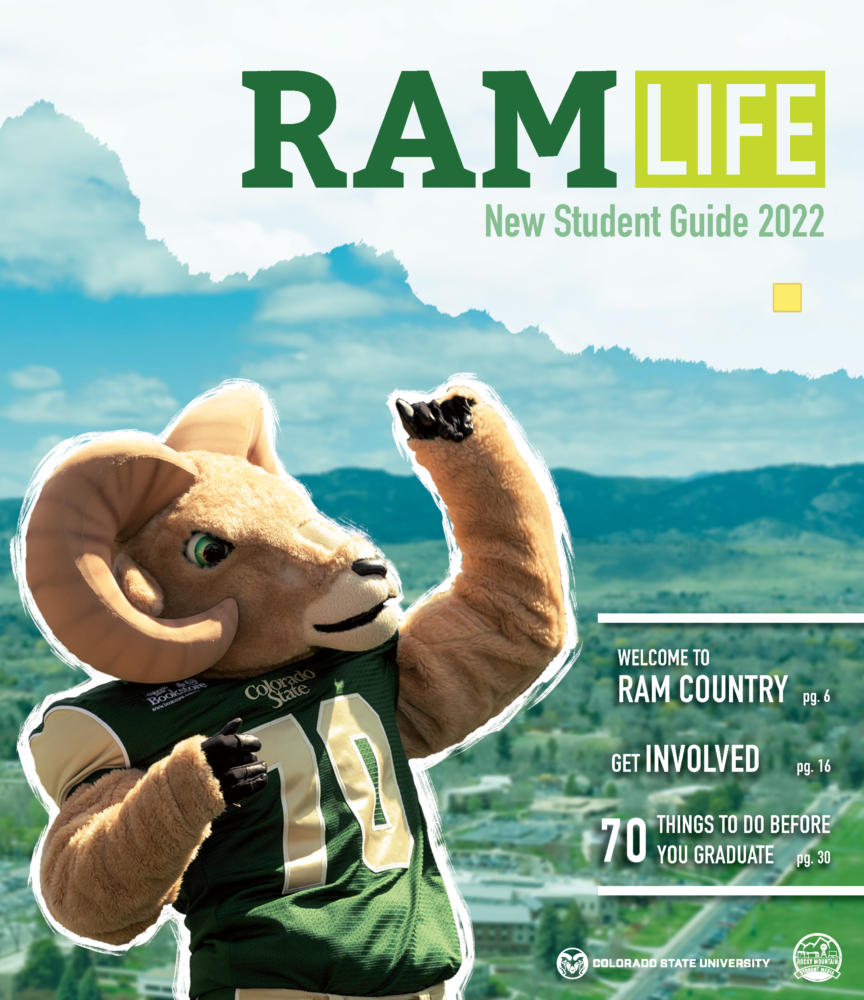 RAM LIFE ORIENTATION GUIDE
An introduction to college life on the CSU campus, Ram Life is a magazine publication mailed to the homes of new students. Both parents and students will see your message. Ram Life is also available on campus the week before the start of fall semester.
SPECIAL RATES & SIZES APPLY
3,000 PER ISSUE (FOUR EDITIONS PER YEAR)
Colorful, bold, inquisitive, diverse. College Avenue is a student media's lifestyle publication, printed on premium magazine stock. Each edition features a lifestyle topic and includes general interest stories on trends and happenings.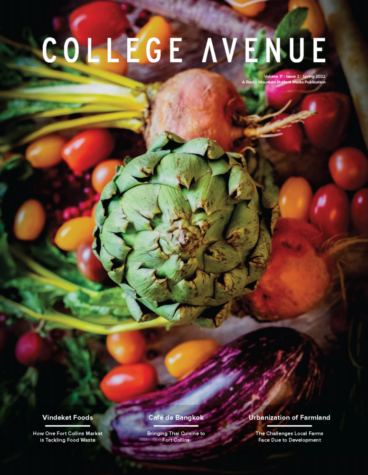 DELIVERED DIRECTLY TO 4,000 STAFF MAILBOXES ON CAMPUS
CSU Life is a monthly news publication produced specifically for faculty and staff at Colorado State University. The publication features stories for and about employees, staff accomplishments and campus events.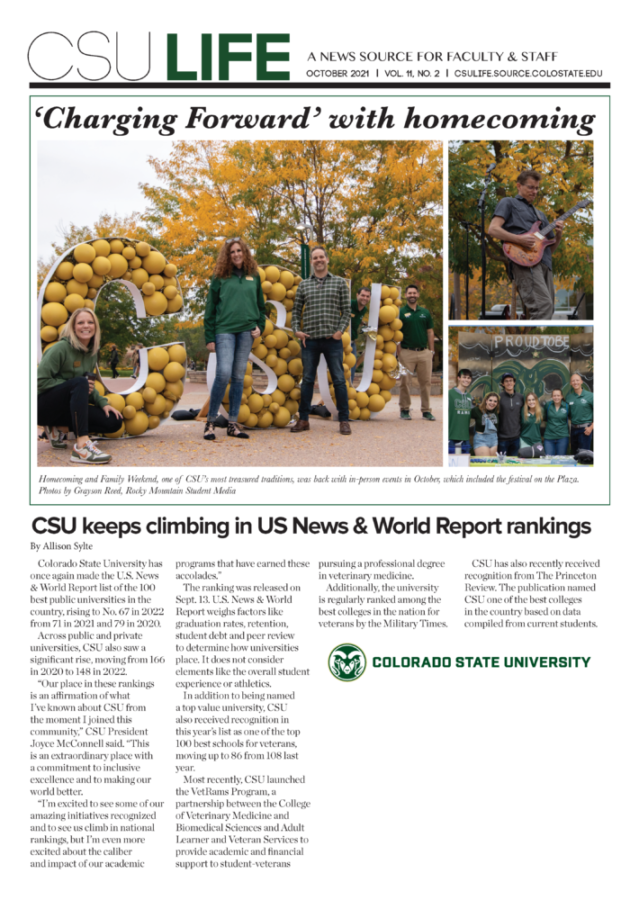 300,000 POTENTIAL LISTENERS
One of the largest college radio stations in the country, KCSU reaches more than 300,000 potential listeners in Fort Collins, Loveland, and surrounding communities. Listeners can connect worldwide at KCSUFM.com
PRE-RECORDED ANNOUNCEMENTS
per announcement if less that 20 total announcements
per announcement if more than 20 total announcements
LIVE READ SHOW SPONSORSHIP
A live DJ incorporates your announcement into their show (8 mentions).
Ten-second message airs during each of seven local daily newscasts.
CSU VOLLEYBALL BROADCAST SPONSORSHIP
KCSU is the official station for CSU Volleyball. Includes 4 mentions during each live broadcast. Your logo is also featured on print, digital, and social media ads promoting the broadcasts.
PUBLIC SERVICE ANNOUNCEMENTS
If you are interested in running a public service announcement for your local not-for-profit, please contact our advertising department.
Rent our production studio to conduct interviews, record audio commercials, narration, podcasts, or other audio.
KCSU DJ's will come to your event and play music.
AUDIO EDITING & PRODUCTION
We will write (if needed) and produce commercials, podcasts, interviews, PSA's, narrations, or other creative audio services.
Fifty03 Visuals produces video of all lengths for a wide range of clients. After a free initial consultation and a creative brief, we will provide a quote for your project.
Connect with the CSU community while tabling on the LSC Plaza, CSU's highest on-campus traffic area. Company displays, fliers, and couponing are encouraged. Plaza space is subject to availability.
Our Creative Services team can design content for print, online, and social media, as well as posters, brochures, and logo design. Advertising design for RMSM products is free. Fees apply to special projects.
indoor kiosks | 18″ X 36″
outdoor kiosks | 26″ X 50″
Draw attention to your advertising message with poster advertising on distribution racks located in high-traffic campus buildings and outdoor areas.
Place a digital message on the KCSU DJ Booth board
Have your posters hung in approved locations throughout campus. Price does not include poster printing. Printing and design services available.